All-remote workspace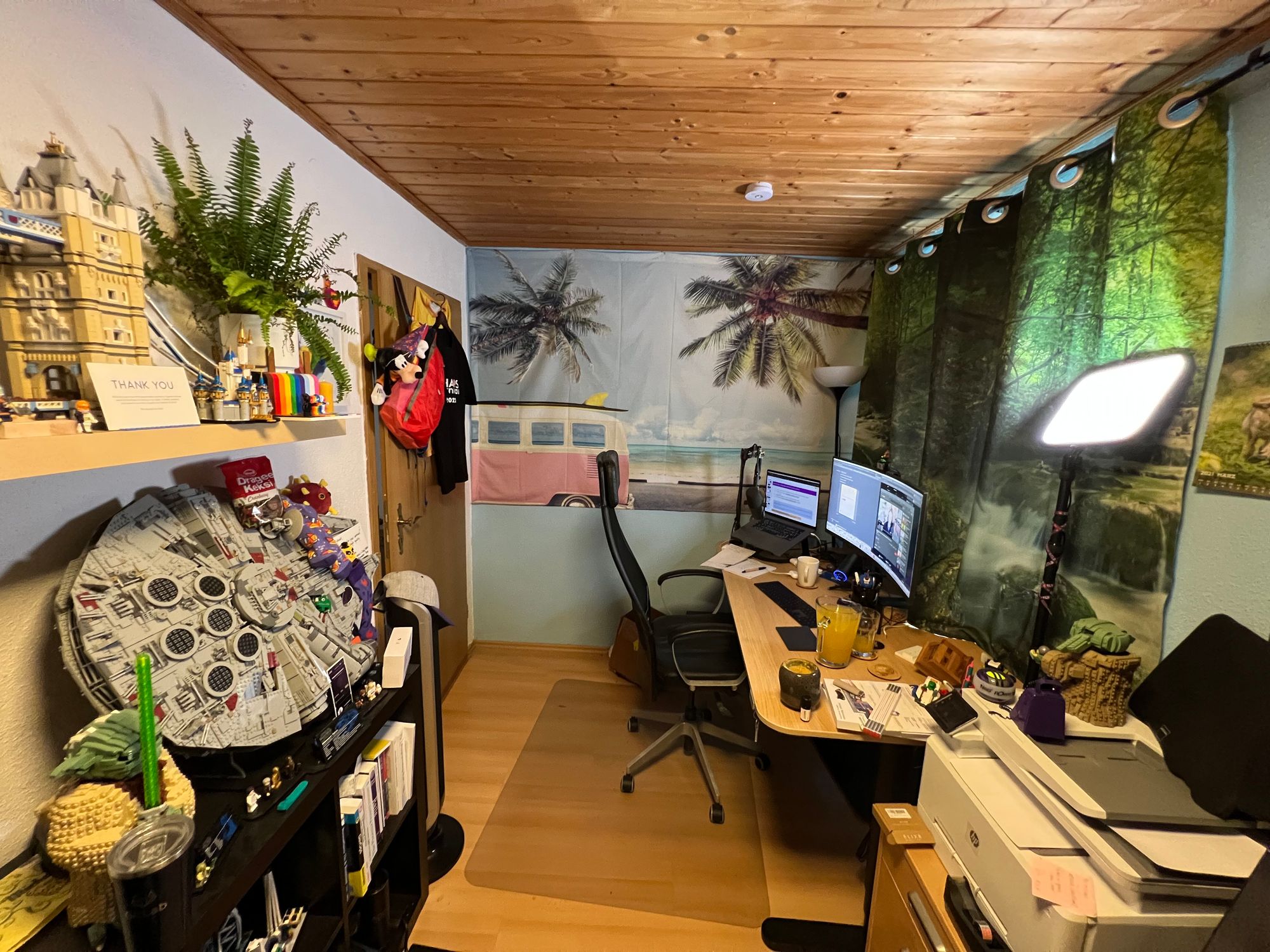 GitLab is my first all-remote job, with the handbook being a great helpful resource. I'm iterating over the months on finding the best equipment, shared on this page.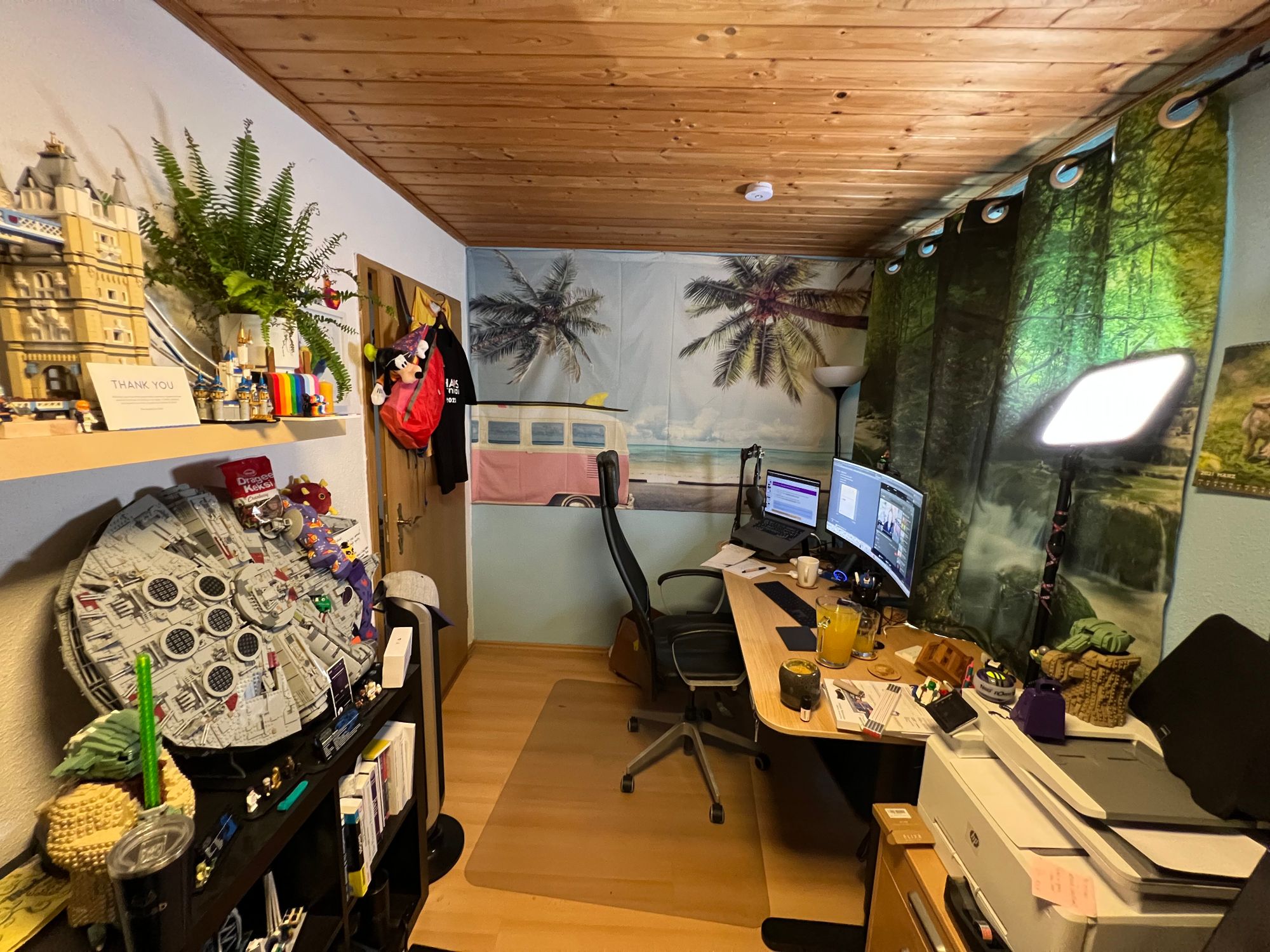 Current Setup
The standing desk and curved monitor reasons are detailed in this blog post.
Lighting
I've updated the ceiling light in November 2020 with a dimmable Philips Hue, and then added an Elgato Key Light on the front right. The main reasons are:
Zoom calls in PT mornings (CET evenings) need a smooth similar background lighting. Previous 3 LED spots were chaos.
Good lighting is easy on the eyes, and helps next to the monitor. Personal wellbeing investment, following a suggestion from Nico.
I've also been reading the GitLab handbook and watched this helpful video.
Audio and Streaming
I've updated the microphone and streaming setup in June 2021, with more details in this blog post.
Macbook
Macbook Pro 16", 2019 covered with ACME Made Skinny Sleeve XL during travel.
2.6GHz 6-Core Intel Core i7
16 GB RAM
AMD Radeon Pro 5300M 4 GB
512 GB SSD
Desk
Apps and settings
I manage most of the apps and settings with dotfiles and Homebrew in this repository. I've also written a blog post with more insights on ZSH and alike.  
Insights into my workday
I recommend watching this talk or peeking into the slides. More all-remote resources can be found in the GitLab handbook. 🦊
Remote Background
I've played around with backgrounds and found the personal easter eggs more appealing. How many can you spot? :-)