About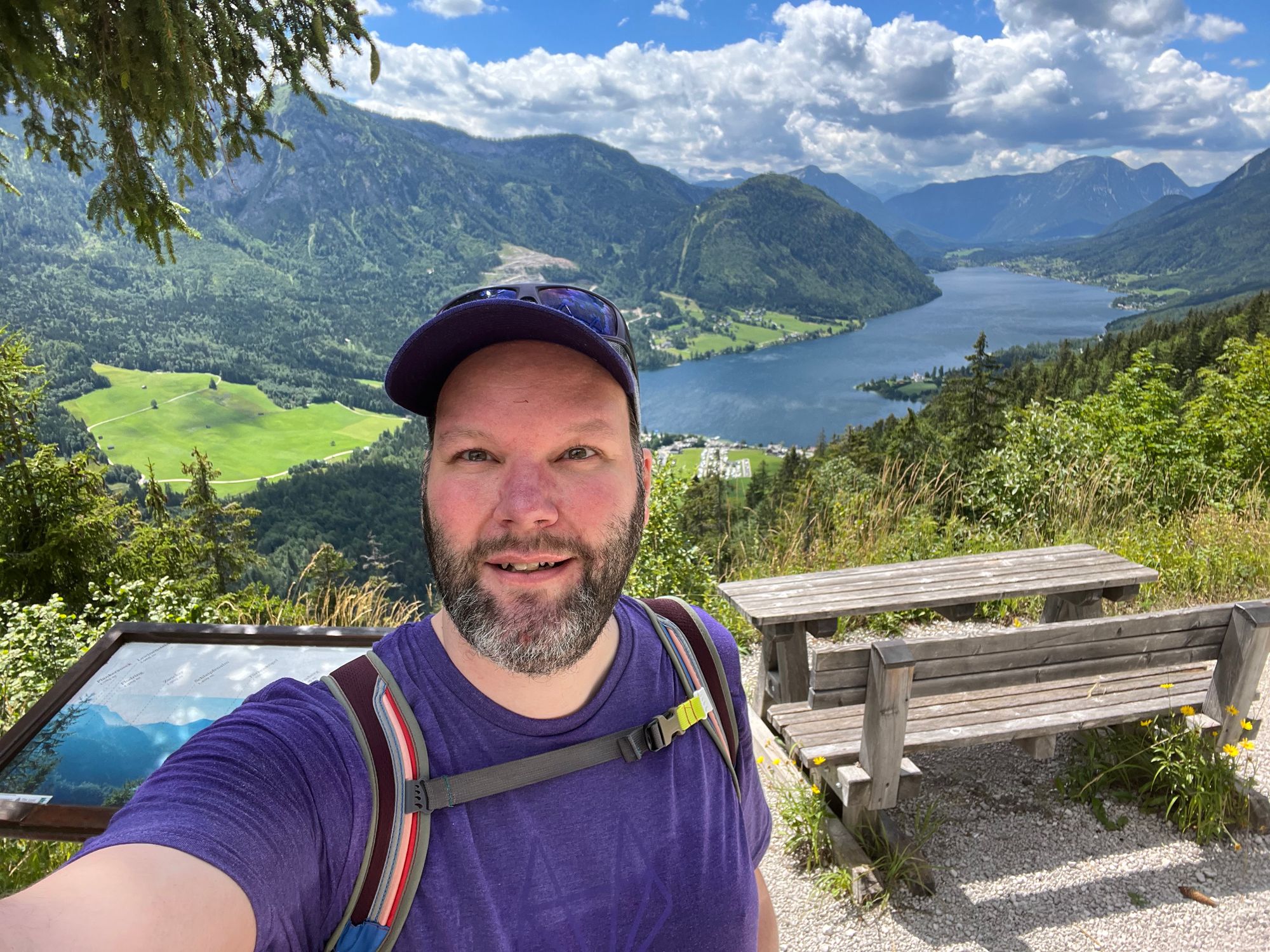 Hi, I'm Michael Friedrich aka dnsmichi. Austrian living in the Nuremberg area, Germany. All-remote at GitLab as Senior Developer Evangelist.
"Michi" is the lovely version of "Michael" in German. It is hard to pronounce in English [mee ch ee], "Friedrich" [free dree ch|ck] is a tongue breaker too. Just go with the English pronunciation of "Michael" [mai - kl] :)
I'm a thought leader, educator, community builder, connecting-the-dot-thinker, developer & ops practitioner. I love observability, SRE, CI/CD, cloud-native and learning everything in public together. That's how the #EveryoneCanContribute cafe came to life - a social coffee chat to discuss and try technology live.
Connect with me on LinkedIn - Twitter - Mastodon - Polywork - GitLab - Reddit - Instragram 🦊
For collaboration requests, please use Polywork :) You can use my VIP invitation.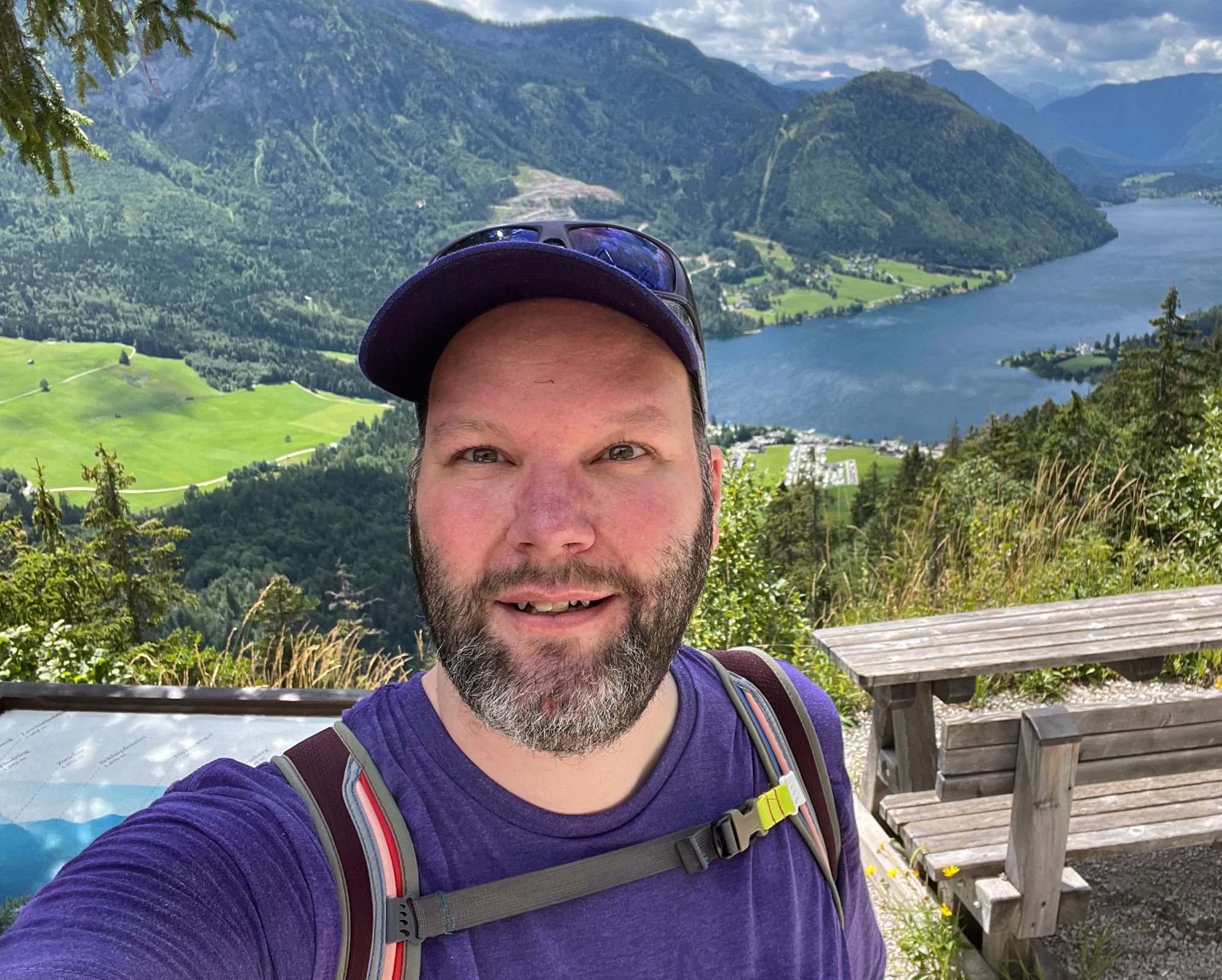 Life is an adventure
My adventure started in 2002 with studying at the University of Applied Sciences in Hagenberg, Austria. Hardware/Software Systems Engineering with the "DI (FH)" degree. In 2005 I moved to Vienna, writing my diploma thesis at mobilkom Austria (now A1). This involved NFC and multimedia streaming appliances. With managing the network for the biggest students dorm in Austria (1800+ students), I came in contact with ACO.net, the University of Vienna, and nic.at. I've been with them from 2009 til 2012 and helped manage the .at DNS zone while engaging with monitoring development. Starting the Icinga 2 development, I decided to hop on a new adventure toward NETWAYS and Nuremberg. From May 2009 til March 2020, I was a maintainer of the Icinga monitoring project. 2018 kicked off my career as Git and GitLab trainer, and I have been educating users with modern development workflows and the importance of CI/CD.
The Prometheus /metrics endpoint added to Docker in 2016 made me curious about the future of whitebox monitoring, and better Observability. This led to my future career path and job changes in 2020 ...
Everyone can contribute
In March 2020, I joined GitLab as Developer Evangelist. I am working in our lovely Developer Evangelism team with Brandon, Fatima, Abubakar, John, and Jamie on the latest technology with talks, events, blog posts, webcasts, and open-source community building.
I love exploring new technologies and trying new things, no matter how complicated or fragile they are. I love documenting everything on my journey, resulting in blog posts, community topics and tweets. Sourcing from fast moving technology, we have created a community tech coffee chat called "#EveryoneCanContribute cafe".
My passion for education and free workshops led to a series of CI/CD workshops where participants and students learn the GitLab basics and move on with fixing the Go Tanuki to becoming a 🌈 Tanuki. Thanks Christian!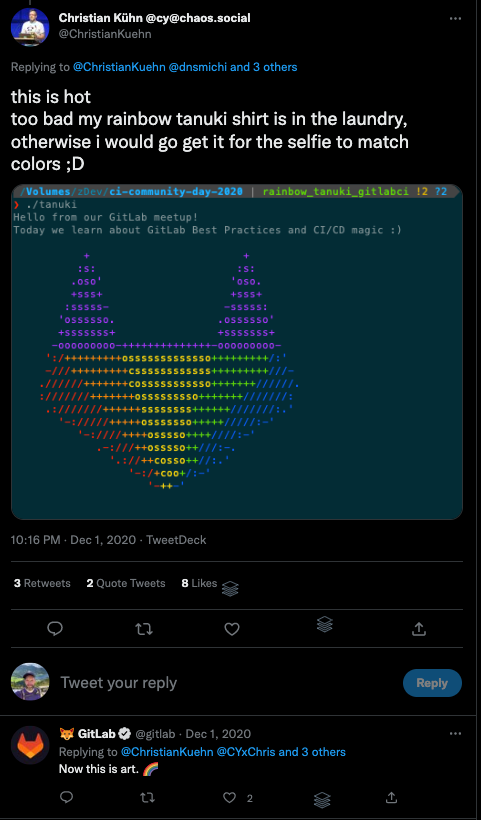 I'm interested in observability, infrastructure as code, cloud-native/containers, security, and learning new programming languages like Rust. My topics often overlap, from SLOs to Pipeline Efficiency to Security to eBPF to OpenTelemetry to Prometheus and Chaos Engineering ...
I'm originally from Linz, Austria, and now live in the Nuremberg area in Germany. I love sharing Austrian culture and sweets with the world. Or send some gingerbread from Nuremberg to friends :)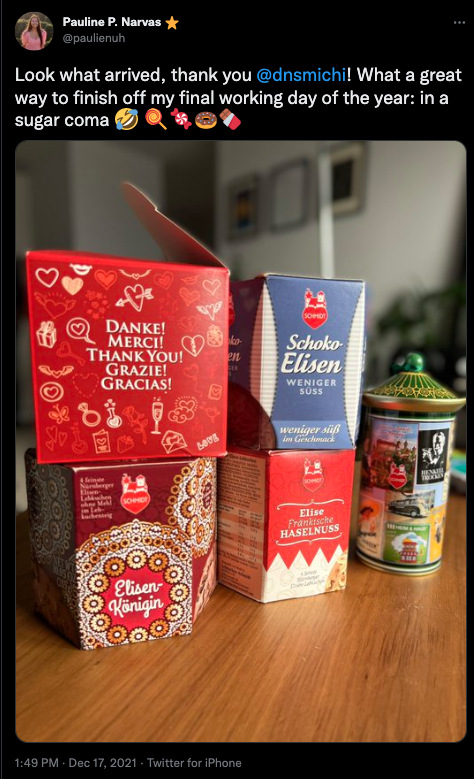 You will find many #LEGO models in my remote backgrounds and talks ... and on the NASDAQ tower when GitLab became a public company in 2021 <3