Everyone can contribute - I'm joining GitLab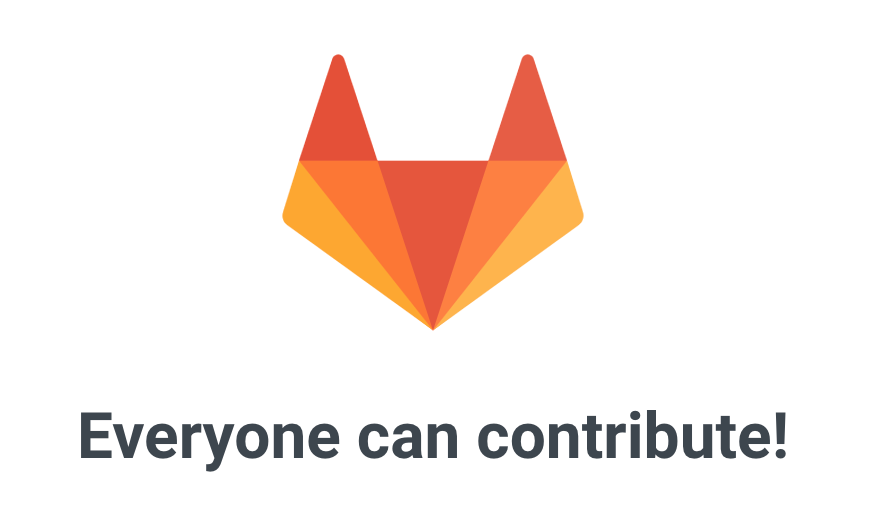 Open source is where I meet people from all over the world. We become friends, and help build a great community with chats and laughter. I really enjoy helping people - with writing good documentation and howtos or just peeking into questions on community channels.
In 2009, I've joined the Icinga monitoring project and became an open source evangelist. In 2012, I moved from Vienna, Austria to Nuremberg, Germany following my passion to design, lead and maintain Icinga 2. Since then I have been closely following the monitoring ecosystem, infrastructure as code and monitoring as code. Some people say, dnsmichi=Icinga and Icinga=dnsmichi. That's not entirely true though, please meet the people making Icinga great.
Lately I have found a new love, it all started with GitLab trainings. I created the training material and exercises from scratch. With sharing the material as open source, everyone can contribute.
Actually, my new adventure started with a tweet when GitHub actions were announced and I met Priyanka. Attending GitLab Commit in London, it immediately felt like friends and family. The culture and values written in the handbook, all public, are fascinating at best.
It somehow kicked off with providing feedback on improving GitLab. I had always wanted to give something in return for this magnificent piece of open source software. From getting started more easily with GitLab CI to release management to package registries to monitoring/observability dashboards to community building on the GitLab forums to improving the onboarding experience - I have learned so much in the past months that I toyed with joining.
Turning back the time a bit - Monday evening before OSMC, right after an awesome GitLab CI workshop, re-rendering the day in my brain. At 01:17 am, I saw Sid's tweet about jobs. Developer Evangelist, sounds tempting and was exactly what I was doing at that time. When applying for the role, I learned that it is even more and started to write a full blown document with my ideas.
Everyone was super friendly in Zoom meetings and private messages. Throughout the hiring process, I could ask everything (if it wasn't covered in the handbook already) and made it through the interview sessions. At last, I had a presentation on "From Monitoring to Observability" following a Q&A panel. Questions were so encouraging, I had never experienced that in an interview before.
I'm super excited and proud to join GitLab as Developer Evangelist ❤️
Someone lately asked me "Is Icinga now feature complete?" ... No, maybe, I don't know. In the future, I'll look into open source development in the monitoring/observability area. One idea involves contributing to Prometheus, others include making it easier to add tracing to your software. Recently I have tried adding Jaeger Tracing into C++ where I want to continue. I've started to propose talks on the matter and am happy to hear your thoughts on hot topics such as "Do I still need a state to know that production is OK?".
I'm deeply in love with CI/CD in the cloud native world. Making it easier to use GitLab CI and integrating with Tekton, Spinnaker, etc. is my vision. Enabling people to follow the DevOps/DevSecOps culture with also raising awareness of improving their workflows. Making it easy to build container images and build great Kubernetes clusters, including monitoring. Going the first steps together and pushing you towards the next is my self-granted mission.
Security is a hot topic for me as well, making it a more easy default. Dependency scanning in your CI/CD pipeline is just one of the nice things, next to Let's Encrypt TLS certificates. We also need to enable everyone to manage secure deployments, use proper credential management and monitor the zero trust principle.
There is so much more to give talks, join special interest groups, create blog posts, develop in awesome open source projects, spread the love on social media and mentor future developers :-)
I'm super excited for my adventure, words cannot describe how happy I am 🥰