Convert Zoom recording to Twitter video with Handbrake
Jeffrey asked me to create a short intro video for the first German Virtual Connect Day at GitLab. I'm lazy, started Zoom and recorded it.
Then I uploaded the video to LinkedIn, and this worked like a breeze. Twitter did not like it, unsupported format (and likely codec). A guide on the Internet mentioned Handbrake - which I had used a while ago to convert DV camera recordings into mp4/h264.
On macOS, I'm using Homebrew documented here. handbrake is a GUI enabled app available as cask.
brew cask install handbrake

Run it and open the video file to process. From the Preset menu, select Web > Vimeo Youtube HQ 720p60 and tick the Web optimized checkbox.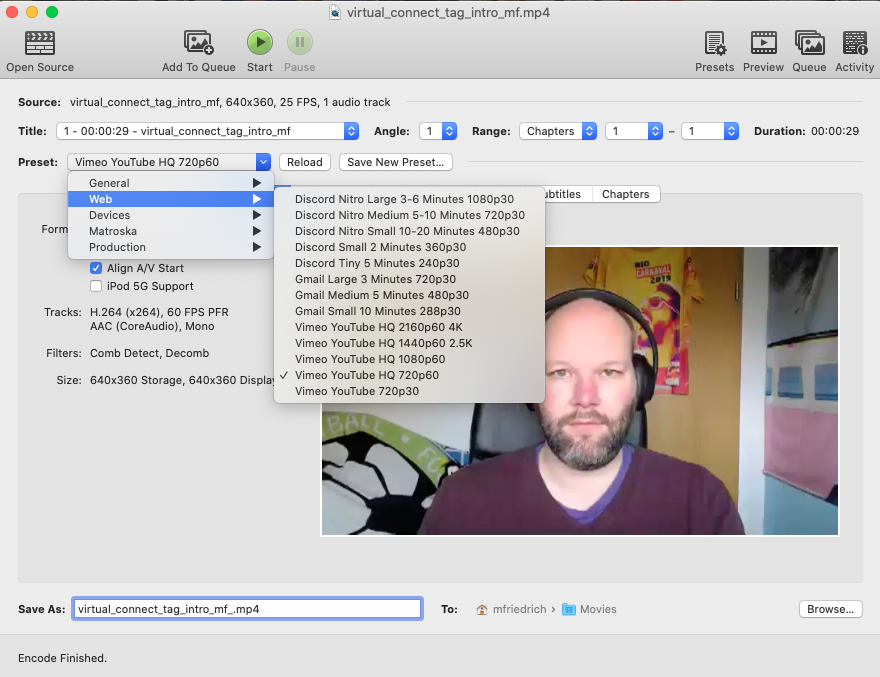 Voilà :)