2. #everyonecancontribute Kaeffchen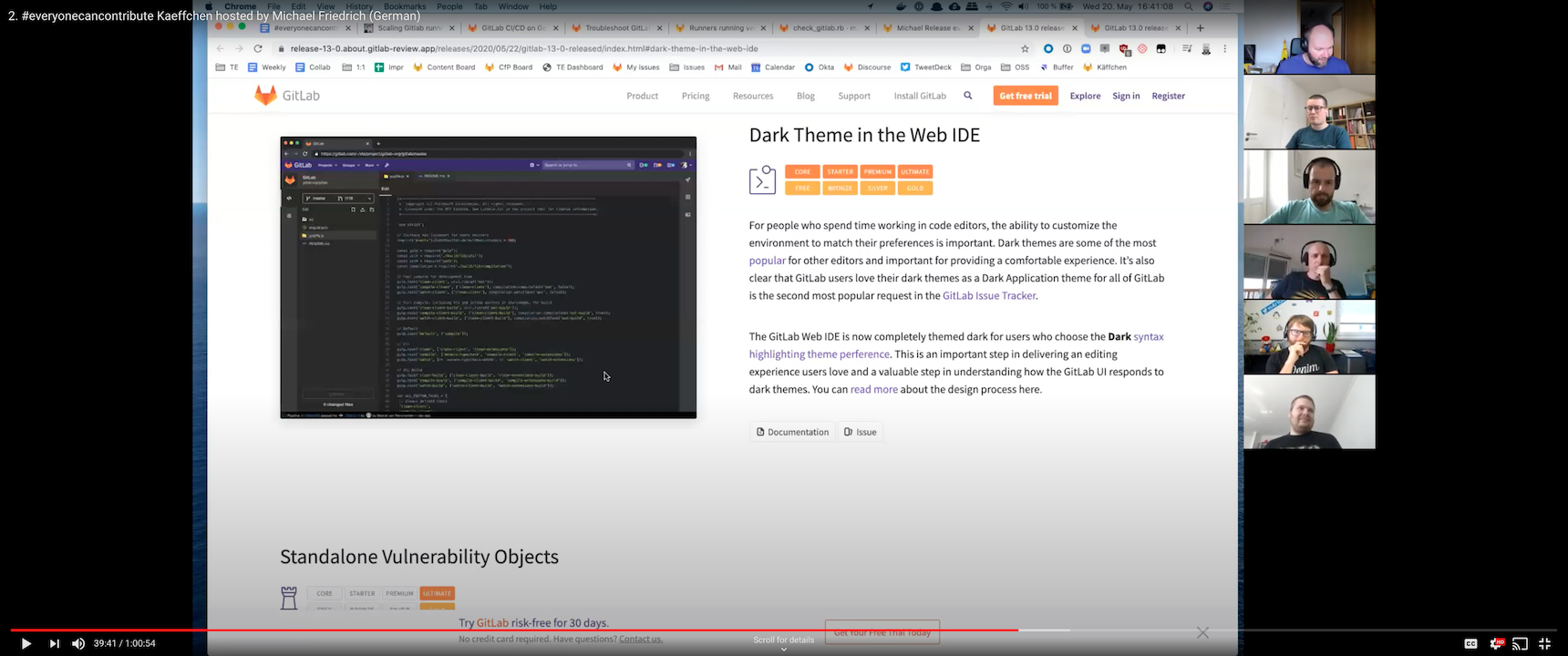 Lately this iterative conversation happened in our technical evangelism team chat:
Let's do a hangout on the latest tech!
We have so little German content, let's try this language to break the barrier and insecure feeling English may cause.
Record and stream it for everyone.
Make it a social event, do a GitLab coffee chat.
Start with friends from the monitoring & GitLab community.
Stream & upload on GitLab Unfiltered on YouTube.
Name? Hmmmm. Hey, let's call it #everyonecancontribute ☕
I've invited Carsten, Nicolai, Moritz and Nico for the first round. Markus joined the livestream and promised to be there next time.
Nico shared this with the GitLab heroes, and so Mario and Philipp joined today too.
Best idea ever! Not only to chat about the latest tech and share some GitLab insights but also to meet, socialize and laugh together in German ... and Austrian ❤️
Our agenda today covered many different topics, and some thoughtful discussions:
Live-streaming and hosting ideas, Mario tested our stream live with OBS
Keepin the tech uptodate - let's collect the latest news in the meeting document and pick interesting topics.
GitLab Runner in GCP VMs - problems with auto-scaling and debugging ideas
GitLab 13.0 insights & the famous review app
Uncovering the GitLab tech stack with development insights
We will discuss OpenMetrics/OpenTracing next week, Michael prepares something.
Enjoy & subscribe - here is the playlist!